Monroe County, PA
The Family Law Attorney
Who Knows
Business Law
Whether you're forming a new company or entering into a transaction regarding the sale or purchase of your business, you need an experienced business law attorney to produce positive results and contribute to the success of your business.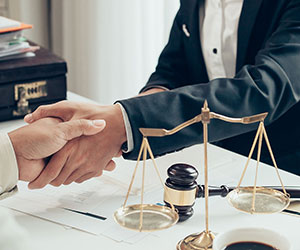 Lopiano-Reilly Law Offices and its professional contacts work together to represent a diverse set of business clients from single owner entities to larger corporations and partnerships involved in a host of business areas including but not limited to: medical, construction, real estate management, manufacturing and service industries. The legal services provided to these types of clients include everything from business formation, business succession planning, operating and shareholder agreements, review and negotiation of business contracts and commercial leases, purchase transactions, and sale transactions.
Lopiano-Reilly Law Offices often works with outside professionals such as bankers, accountants and financial planners to help clients meet their objectives. We are here to help our clients weigh their options, choose wisely and move forward quickly so they can get on with the business of running their business.
Request a Consultation