Monroe County, PA
The Family Law Attorney
Who Knows
High Asset Divorces
When a married couple has a high net worth, including extensive real and personal property, dividing that property in a divorce can be complex and contentious. Higher value assets usually indicate a complex financial picture with diverse income and investments. Liquidating and dividing those assets is not always an option if you want to maintain their value. You need a divorce attorney who understands high asset divorce and the need for asset protection as well as the requirements for a fair and equitable division of marital property.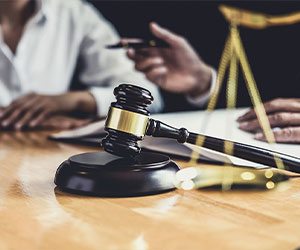 Make sure you are represented by an attorney who will protect your interests throughout the property settlement negotiation process. At Lopiano-Reilly Law Offices, we have extensive experience in high asset and high income divorce cases and have handled cases with businesses and marital estates valued at many millions of dollars.
Business Interests
If you own a business or if your spouse owns a business, it is probably in the best interest of both of you to keep your business viable and growing. At Lopiano-Reilly Law Offices, we don't just handle divorces, we also represent business clients with their business needs so, unlike some family law attorneys, we understand the perspective of business clients and the market. In a divorce, we can work with you and accountants to determine how to best accomplish asset protection while ensuring that both spouses receive fair value from the business.
Hidden Assets
If one spouse has hidden assets or has sequestered funds or has hidden income, it can make a difference in property division, alimony or spousal support and child support. We have experience finding those assets or missing income. When necessary, Lopiano-Reilly Law Offices will engage forensic accountants to ensure a fair and accurate reporting of assets. If the existence of hidden assets is discovered after the divorce is final or if your ex-spouse does not meet the requirements of the property distribution Order, we can take your case back to court for a divorce contempt action.
Request a Consultation