Monroe County, PA
The Family Law Attorney
Who Knows
Pre-Nuptial Agreements
If you have children from another relationship or if you have significant assets, a prenuptial agreement or "Pre-Nup" is necessary to protect your rights in the event of a divorce. A prenuptial agreement is not only necessary for high-asset individuals or second marriages. In reality, a prenuptial agreement is important for any couple interested in clearly defining the division of property or the payment of alimony should the marriage terminate. You may think that a premarital agreement or a "Pre-Nup" sounds unromantic, but it could be the best way of protecting your rights and financial security in the event of a divorce.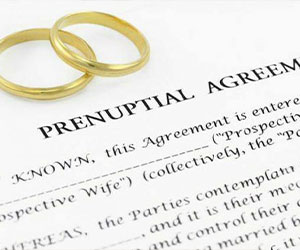 Many pre-nuptial agreements can be challenged unless they are correctly negotiated and drafted. Consult an attorney who is experienced in this area. Pre-planning is essential to avoid the emotional and financial expense of a divorce later on. We are committed to protecting the immediate and future interests of our clients through the drafting, modification, and enforcement of prenuptial agreements and postnuptial agreements.
You love and trust your fiancé. However, if you have been asked to sign a prenuptial agreement without the advice of your own attorney, do not sign it until you learn your legal rights.

At Lopiano-Reilly Law Offices, we know how to draft enforceable prenuptial and postnuptial agreements. We will inform you of your rights and make you think of things you may not have considered when planning for an unfortunate end to your marriage – through death or divorce.
Request a Consultation