Lehigh County, PA
The Family Law Attorney
Who knows
Child Support
If you have custody of your child or if you earn significantly less than the custodial parent, you are likely entitled to receive child support from the other parent. Every parent is responsible for supporting their child or children regardless of whether they visit them. Pennsylvania's support guidelines are a difficult maze to navigate. In certain cases, we may be able to use facts in your particular situation to deviate from the ordinary guideline formula to lower your payments if you are paying support or increase the payments if you are receiving support.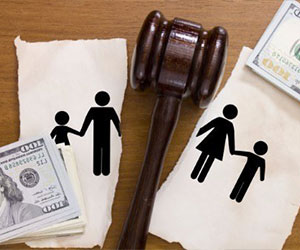 Child support needs to be modified when there is a change in income or circumstances such as involuntary job loss. A child's serious illness could also be a reason to modify a child support order. More financial support may be needed to cover medical expenses and care. A child's illness may mean that the custodial parent can no longer work because of caring for the child. The court needs to approve any change to the child support order and make the change legal. A parent can not agree to waive a child's right to support in Pennsylvania; thus, child support agreements entered into by parents are often unenforceable.
The law regarding support is constantly changing. At Lopiano-Reilly Law Offices, we can help you understand the child support guidelines, explain the limited ways in which support is related to custody and actually calculate your estimated support so you can budget your life.
Request a Consultation