Monroe County, PA
The Family Law Attorney
Who Knows
Discovery
In divorces, discovery is one of the key mechanisms we use to determine what is or is not a marital asset, to investigate income and to find hidden assets. In custody and support cases, with special permission of the Court, we can find out information about the other party that may help change the direction of the case.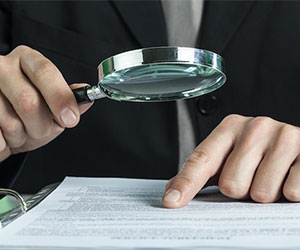 In a nutshell, discovery is the process, in all litigation, that both parties go through to secure information, not only from the other side, but from third parties as well. There are all types of Discovery including depositions (verbal sworn answers under oath in front of a Court Reporter) and Interrogatories (written sworn statements about a certain issue). Information can also be secured via subpoena from third parties. Lopiano-Reilly Law Offices skillfully uses the discovery process to figure out the complete picture of the case, all possible arguments and defenses and how to best move forward toward a prompt conclusion.
In order for us to work with you to reach a positive outcome, we have to understand everything that is involved in your case. Discovery makes certain that all of the facts and numbers are brought to light. It allows us to inspect documentation to prevent anything from being overlooked. It is the first step in pursuing the best outcome for you. If you are currently involved in litigation and need a second opinion or if you would like to know more about how the discovery process could help your future potential case, contact Lopiano-Reilly Law Offices today.
Request a Consultation