Northampton County, PA
The Family Law Attorney

Alyssa A. Lopiano-Reilly
A graduate of Pius X High School, in Roseto, Pennsylvania, Attorney Lopiano-Reilly has lived or worked in the Slate Belt, Lehigh Valley, and Poconos her entire life. She is a 1992 graduate, with Honors, from Moravian College with a B.A. in History. Attorney Lopiano-Reilly graduated with her Juris Doctorate (J.D.) from Seton Hall University, School of Law in 1995 and immediately passed both the Pennsylvania and New Jersey Bar Exams.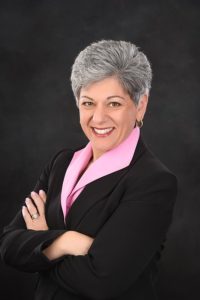 Attorney Lopiano-Reilly is admitted to several state and federal Courts for the practice of Law, including:
The Supreme Court of the United States
The U.S. Court of Appeals for the Third Circuit
The U.S. District Court for the Middle District of Pennsylvania
The U.S. District Court for the Eastern District of Pennsylvania
The Supreme Court of the State of New Jersey
The Supreme Court of the Commonwealth of Pennsylvania
The Monroe County Court of Common Pleas
The Northampton County Court of Common Pleas
The Lehigh County Court of Common Pleas
In addition to her various Court admissions, Attorney Lopiano-Reilly is an active member of various professional Bar Associations. Within the Pennsylvania Bar Association, Attorney Lopiano-Reilly belongs to the Family Law Subsection and travels to extensive conferences in Pennsylvania and outside Pennsylvania to maintain her expertise in this area of the law.

Within the Northampton County Bar Association, Attorney Lopiano-Reilly has historically been and continues to be a very active member. In prior years, she served as a Member of the Board of Governors (2006-2011); chair of the Law Day Committee; a member of the Continuing Legal Education Committee and a member of the Family Law and Family Court Rules Committee.

Beginning in 2012, Attorney Lopiano-Reilly has served as an officer of the Northampton County Bar Association rising through the leadership ranks. She has served as Secretary of the NCBA (2012), Treasurer of the NCBA (2013) Vice President (2014) and President Elect and President (2015-2016).

Importantly, Attorney Lopiano-Reilly served, for several years, as Chair of the Family Law and Family Court Rules Committee of the Northampton County Bar Association. In this role, she worked with other members of the Bar and with the Judges of the County to coordinate continuing legal education classes for attorneys in the area of family law. She has also acted as a liaison with the Court on issues effecting families and family law practitioners in Northampton County.

Attorney Lopiano-Reilly understands that lawyers, like other educated individuals, have an obligation to work within their community and give their talents back to the public by assuming leadership roles. In that regard, Attorney Lopiano-Reilly previously served as a Board Member on both the Bangor Area School District Economic Development Authority and the Industrial Development Commission of Northampton County. On most years, since 2008, Attorney Lopiano-Reilly has served as a family law instructor for the People's Law School (sponsored by the Northampton County Bar Association). This is a several week course held each year at Northampton County Community College. She also regularly serves as a juror for the Pennsylvania Bar Association High School Mock Trial Competitions and as a team advisor for a Monroe County High School Mock Trial Team. She regularly volunteers her time and donates funds to organizations that help children and families and veterans, including but not limited to Domestic Violence Prevention programs, the Miracle League of Northampton County, Holiday Hope Project, Scouting, the Slate Belt Youth Soccer Association, The Monroe County Red Cross, local churches, and Valor Clinic Foundation.

In addition, Attorney Lopiano-Reilly frequently volunteers to represent indigent individuals involved in family law litigation in Northampton County through North Penn Legal Services in Bethlehem, Pennsylvania and, as a result, she was awarded High Distinction Pro Bono Recognition Awards from that entity in past years. Recently, Attorney Lopiano-Reilly helped to form and served on the Board of the Charitable Foundation of the Northampton County Bar Association to infuse funds into many charitable community projects in Northampton County such as Meals on Wheels and the Greater Valley YMCA.

It is important to trust your attorney and have a personal connection with him or her.
Request a Consultation
Northampton County, PA
Client Testimonials & Reviews

Google Posted Testimonials
Working with Alyssa provided me with the protection and support I needed to leave an abusive situation. Alyssa is skilled, professional, and compassionate. She really took the time to understand the needs of my children and I when we were at our most vulnerable and trying to navigate a very difficult and complicated situation. I am so thankful that I was able to fully trust her guidance when I needed more support than my family and loved ones could provide for me. I am truly satisfied with the outcome of my case, and I believe that I was in the best hands possible.
Alyssa helped us with a custody modification and made the process super easy and as stress free as it can be! Very professional and made sure we knew what to expect from each step. We are very happy with our choice!
I was very happy with Alyssa from our first meeting when I was terrified after discovering my husband of over 20 years was having an affair. She took me through the process and empowered me and also realistically managed expectations. It was not an easy process but Alyssa was prompt in responding and kept the focus on getting me divorced. I am grateful for her service and know every I was dotted and t was crossed!
A couple of years ago I made…. the MOST difficult decision of my life…..to separate from a man that gave me so much… a home, my children, safety, financial security, dreams, laughter, partnership and love. Sadly, circumstances were too difficult to continue fighting , our paths changed and I was no longer willing to sacrifice my own emotional well-being for something/someone that wasn't putting any effort into me or our family. This was not supposed to be my journey! My first thought was how am I going to do this…what about my children??! I knew I needed someone in my corner…someone that would listen, advise, recommend, understand and guide me through the scary journey of divorce. I researched and sought advice from trusted people and met with several lawyers. Something about Alyssa Lopiano-Reilly made me feel like she would have my back….a lawyer I could trust! Thus, my 2 year journey began through divorce….. property settlement, financial security, custody issues and my minor breakdowns. The process, albeit arduous at times and frustrating Alyssa always stayed focus on what was best for me and my kids. Alyssa Lopiano-Reilly is an expert in her field, respected, valued, and committed to the law, what's fair and client expectations. I highly recommend her as someone who will "have your back" professionally and take in all relevant information, analyze it, and create a plan of action best suited for your goals. Her knowledge of the law, communication skills, and willingness to listen are all the reason why I would highly recommend her. I am grateful for Alyssa Lopiano-Reilly! We finally have peace in our lives and great hope for our future!!!
Leave a Google Review
More Reivews
Client Testimonials & Reviews

AVVO Posted Testimonials
Could not have asked for better attorney!! Perfect!

Alyssa handled a child support matter for me. From the very first meeting I had with Alyssa I could recognize the strengths I was looking for: amazing attention to detail, tough, straightforward, and compassionate. She worked efficiently and always kept me updated. If I had a question she responded very very quickly. I knew I picked the right lawyer when I saw her in action against the opposing counsel. Very knowledgeable and I was very impressed!! I will definitely use Alyssa in the future if I need to.
If you truly want an attorney that is worth the money spent

Alyssa represented me in a long , drawn out less than friendly divorce. She is very knowledgeable, practical,experienced with just the right amount of compassion. The best thing I did was just to follow her advice. I am very happy with the final outcome.
What a GREAT ATTORNEY! A real Pro!

Alyssa is a true professional, she really knows the law and knows how to strategically review your case to maximize the best outcome for the children involved. She is thorough and responds to questions, situations and problems very quickly. You always feel like you are her only client because she remembers all the key issues without referring to your file. She is warm and caring and takes an above average interest in your case. We love her and glad she is on our team to get the best outcome for our grandchildren!
What a GREAT ATTORNEY! A real Pro!

Alyssa is a dedicated knowledgeable attorney and is a pleasure to work with. A real "results" lawyer who gets the job done in the best interest of her client.
Professional Attorney for Family Law Alyssa A. Lopiano-Reilly.

The legal representation Alyssa A. Lopiano-Reilly has afforded me as been nothing but outstanding. She has a very firm grasp of the law. When I did not understand a legal concept she explained it in terms that I could understand. In addition she has an eye for detail and follows up on all communications. She is a professional in every sense of the word. She has been there for me at every turn through out my case. She has been easily accessible at all times during the legal procures. I would recommend her and have many times to anyone needing quality legal services.
Outstanding service

It is my honor to be able to recommend Alyssa Lopiano-Reilly for family related legal services. Both her knowledge and professionalism are of the highest quality. She is efficient, prompt, attentive, and kind. And I am grateful for this opportunity to say so.
Wouldn't go to anyone else !!

Alyssa, Has helped my husband & I when we were going through a custody case. Not only did we get custody, but she made the process simple & stress free. We were kept up on every situation, never had to call her for any info. She also helped us with writing up our Will. We were very impressed with her willingness to help us, her knowledge on all situations & just her kind personality & words. She is not only a terrific lawyer, but a great person. She made us feel very comfortable :) HIGHLY recommend her !!!
Alyssa is the Attorney you want in your corner

Alyssa handled my divorce and child support lawsuit. She is an amazing attorney. Confident, straightforward, tough, honest. I highly recommend her for your family law issues!
Professional, knowledgeable, responsive and extremely dedicated.... best there is

I am a client of Attorney Lopiano-Reilly. Attorney Lopiano-Reilly is professional, knowledgeable, responsive and extremely dedicated to your case. She works extremely hard to represent your position. For me, she made a very stressful situation, manageable. Words cannot describe my appreciation for how hard she has worked in my behalf.