Monroe County, PA
Social Media, Technology & Family Issues
Technology has presented great opportunities for people in their love lives. Dating sites present an expansive and safe forum for people to meet, while email, text messages, and other high-tech forms of communication allow couples to interact across hundreds or thousands of miles. Social Media sites like Facebook and Twitter have allowed friends and family to connect and reconnect with minimal effort.

Unfortunately, technology and social media also frequently play a key role in separation, divorce and custody issues. Just like any form of communication, technology and the internet have potential for misuse. At Lopiano-Reilly Law Offices we tell our clients that before they post something or press that "send" button, consider that it may be evidence some day. There is no real "privacy" on the internet or on social media and, despite what applications like "Snapchat" suggest, there are always ways to find what you thought you deleted safely. Very often, for example, the times of postings or social media chats are as relevant as the context. The context may show that a person is too angry to co-parent effectively. The context and pictures may show unlawful or inappropriate activities. All of this is potential evidence.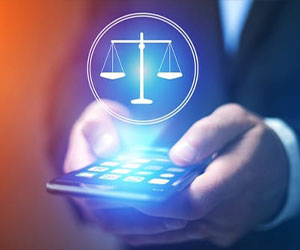 In one instance of inappropriate online behavior, a wife and her teenage child first learned, via a Facebook post along with hundreds of other people, that her current husband and the teenage child's father was expecting a new child with his pregnant paramour. The failure to consider the effect this public posting would have on the teenage child was considered by the Court as evidence of poor parenting by Father. This affected alimony and custody. Whether it is a text message, email, Tweet or Facebook "wall" post, it cannot be denied that divorce, custody and technology are often intertwined. That link will continue, and likely increase, over time.
Valuable evidence commonly comes in the form of a voicemail, a post, a tweet or a text message. If you are involved in a divorce, child custody, child support or alimony dispute, be sure to preserve any evidence you encounter. Take a screenshot or download the incriminating information, because your spouse or ex-spouse can take the information down just as fast as he or she put it up. While we can often locate it later, it is an added expense.

At Lopiano-Reilly Law Offices, we are experienced in leveraging technology and online evidence to achieve the best possible outcome for the client. We have also used technology, very successfully, in parenting agreements.

Contact us today (before you hit "post or "send"!)
Request a Consultation